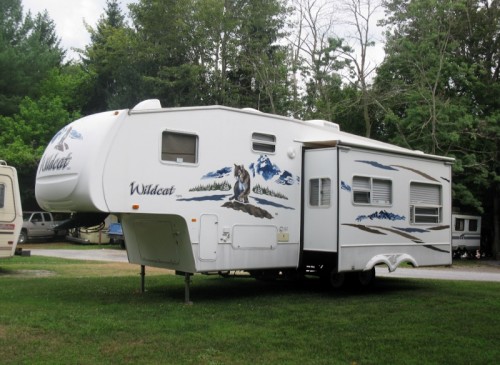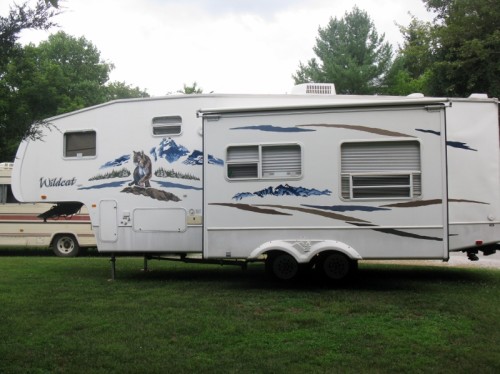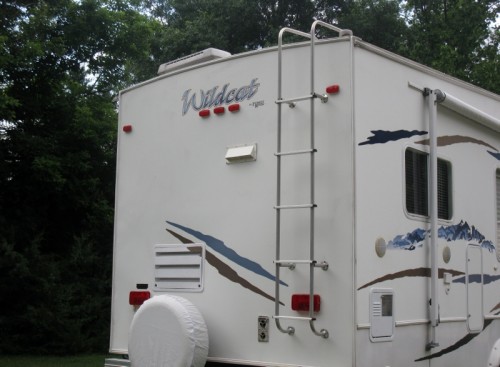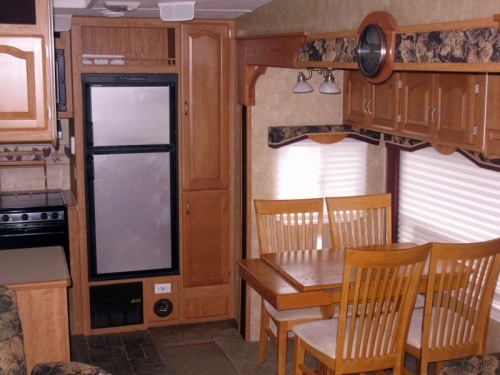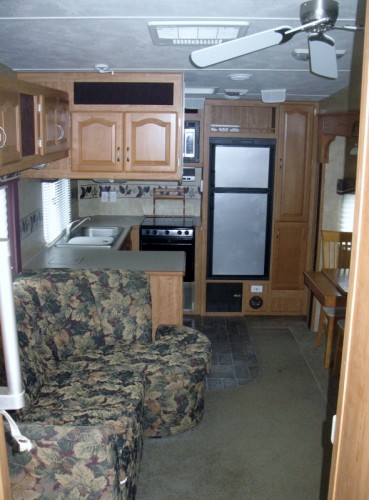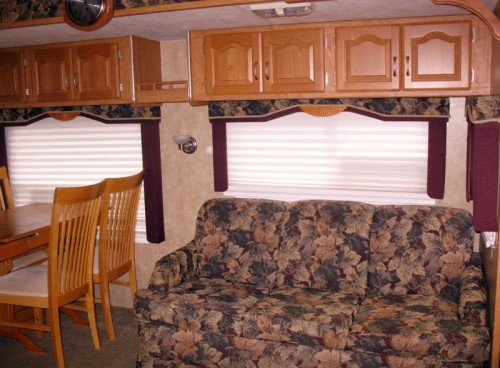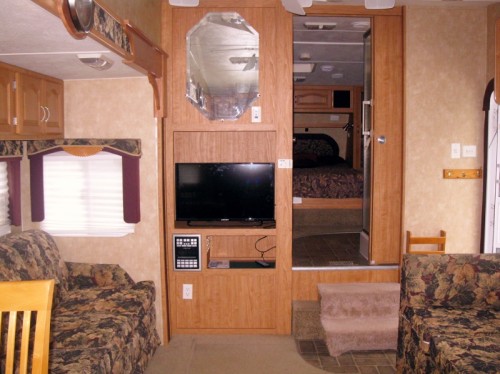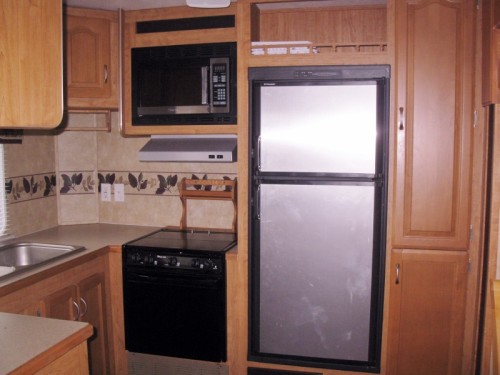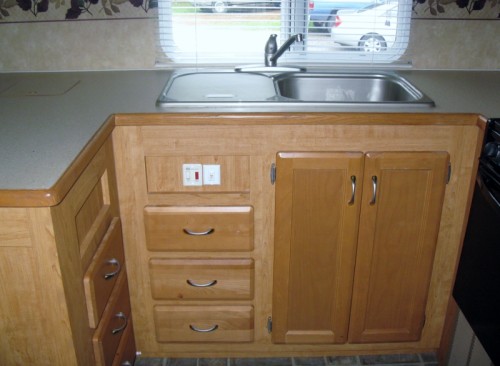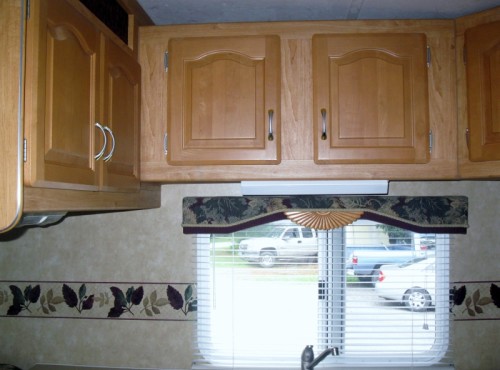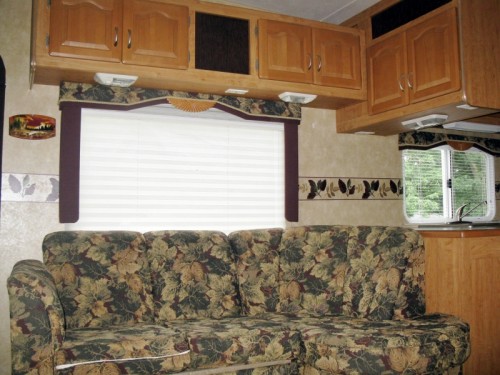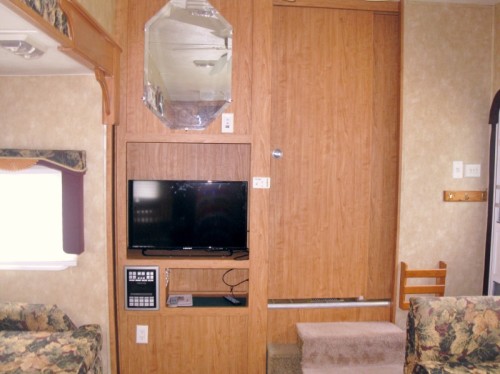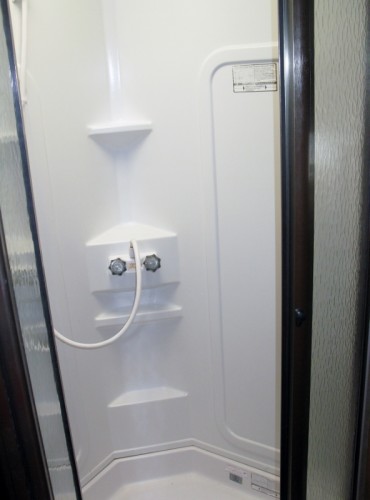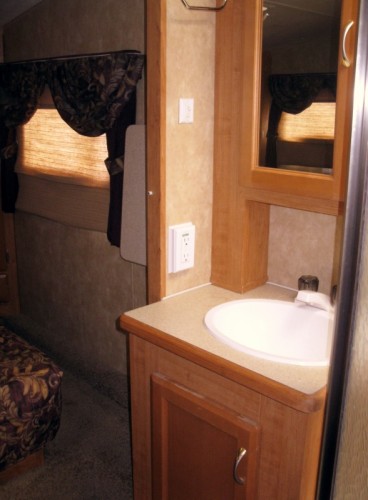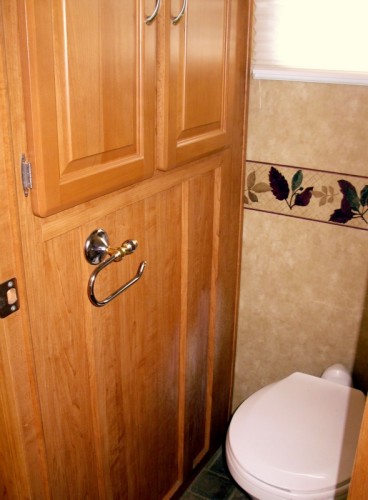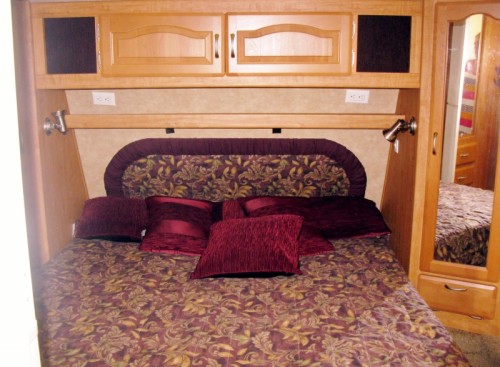 Very well kept roomy 5th wheel with light colored wood. Front bedroom with lots of closet space, gorgeous colors and a queen bed. Right next to that is the shower and sink, nicely hidden away in its own little room is the toilet, again giving you large cupboards for storage.
The livingroom has lots of seating with a couch AND a J couch which each have a pretty and unique pattern. Again in this area there are cupboards for storage of all of life's conveniences that you want to take along. As well as a flat screen TV in the entertainment center, there is also a ceiling fan for comfort. There is nothing spared, but a real wood door between the livingroom and bathroom area, not a curtain door or something flimsy. Just for a little added home there is a key ring as you walk in the door.
The kitchen is gorgeous with its stainless steel fridge. It also has a microwave, 3 burner stove and an oven. Clean up will be a breeze with the garbage shoot. Making all of this even easier by allowing you to bring all of your things with you as it has even more storage space in the kitchen. Right on the other side of the kitchen is a very pretty dining table with chairs.
Outdoors there is a shower as well as outdoor speakers. This unit also has a 6 gallon hot water tank and current inspection.